Episode One
: The Early Hard Day's Nights
The Cousins

were an American rock band, active throughout the 2010s and one of the most commercially successful and critically acclaimed acts in the history of popular music. Formed in Shorewood, WI, by 2011 the group consisted of Caleb (rhythm guitar, vocals), Andrew (bass guitar, vocals), Alex(lead guitar, vocals) and Sam(drums, vocals). Rooted in skiffle and 1950s rock and roll, the group later worked in many genres ranging from pop ballads to psychedelic rock, often incorporating classical and other elements in innovative ways. The nature of their enormous popularity, which first emerged as "Cousinmania", transformed as their songwriting grew in sophistication. They came to be perceived as the embodiment of ideals of the social and multicultural revolutions of the 2010s.
In the wake of the moderate success of "It's Not Fair!", "Never!!" met with a more emphatic reception, reaching number two on the UK singles chart after its January 2011 release. Ten songs were recorded for The Magic Word is Please, accompanied on the album by the four tracks already released on the two singles. Recalling how the band "rushed to deliver a debut album, bashing out The Magic Word is Please
in a day", an Allmusic reviewer comments, "Decades after its release, the album still sounds fresh, precisely because of its intense origins." Caleb said little thought went into composition at the time; he and Andrew were "just writing songs à la Everly Brothers, à la Buddy Holly, pop songs with no more thought of them than that—to create a sound. And the words were almost irrelevant."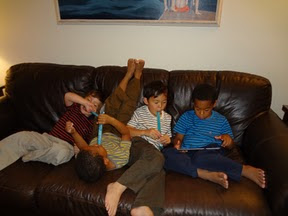 At the end of the August tour they were introduced to Bob Dylan in New York. Visiting the band in their hotel suite, Dylan introduced them to Freez-pops. Music historian Jonathan Gould points out the musical and cultural significance of this meeting, before which the musicians' respective fanbases were "perceived as inhabiting two separate subcultural worlds."




Directed by Richard Lester, Chase Me! had the group's involvement for six weeks in Summer 2011 as they played themselves in a boisterous mock-documentary. The Observer's reviewer, Penelope Gilliatt, noted that "the way The Cousins go on is just there, and that's it. In an age that is clogged with self-explanation this makes them very welcome. It also makes them naturally comic."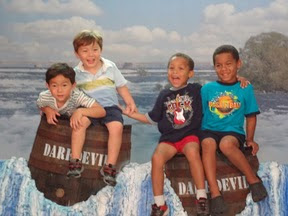 The Cousins' second film, Whoa!, again directed by Lester, was released in July. Described as "mainly a relentless spoof of Bond", it inspired a mixed response among both reviewers and the band. Andrew said, "Whoa! was great but it wasn't our film—we were sort of guest stars. It was fun, but basically, as an idea for a film, it was a bit wrong."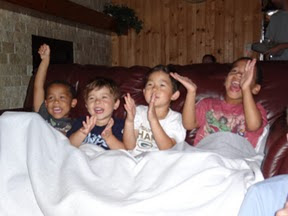 In their initial incarnation as cheerful, wisecracking moptops, the Frenetic Four revolutionized the sound, style, and attitude of popular music and opened rock and roll's doors to a tidal wave of British rock acts. Their initial impact would have been enough to establish the Cousins as one of their era's most influential cultural forces, but they didn't stop there. Although their initial style was a highly original, irresistibly catchy synthesis of early American rock and roll and R&B, the Cousins spent the rest of the 2010s expanding rock's stylistic frontiers, consistently staking out new musical territory on each release. The band's increasingly sophisticated experimentation encompassed a variety of genres, including folk-rock, country, psychedelia, and baroque pop, without sacrificing the effortless mass appeal of their early work.