Fun with dyes, paint, make-up, and other tough, tough stuff for rough, rough boys in Spring and Summer 2011.
Unitarian Easter eggs!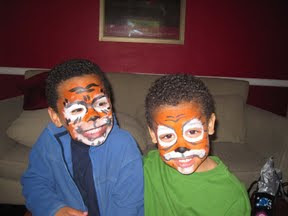 Tigers


Elephants, at the school pageant.

The ducks outside the Shedd Aquarium proved to be more interesting than the stuff in the building that we paid actual money to see. But, whatever: free ducks!


Camo face paint at Thomas' birthday party.


7/4/11: America.

7/4/11: AMERICA!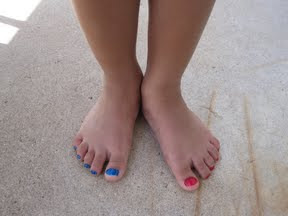 Patriotism down to the toenails.


At Kyle's birthday party, riding the rocket.


The universe... it's full of... stars.


Kyle and Sam


The boys with Asia.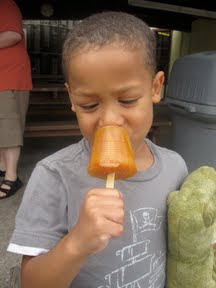 Sam tries a favorite from my own childhood -- the frozen apple cider from the Elegant Farmer in Elkhorn, WI. Sadly, he didn't go in for it. (They insist on being their own people and are stubbornly resistant to the nostalgia I try to foist upon them -- the Muppets, A Charlie Brown Christmas, coloring books...)


When danger strikes, mild-mannered train enthusiast Caleb becomes... Lightning Man!


Zombie Sam sings: "With the thoughts I'll be thinkin', I could be another Lincoln if I only had BRAAAIIINNNS!!!"


Dressed up like pirates for a trip to the schooner at Discovery World.